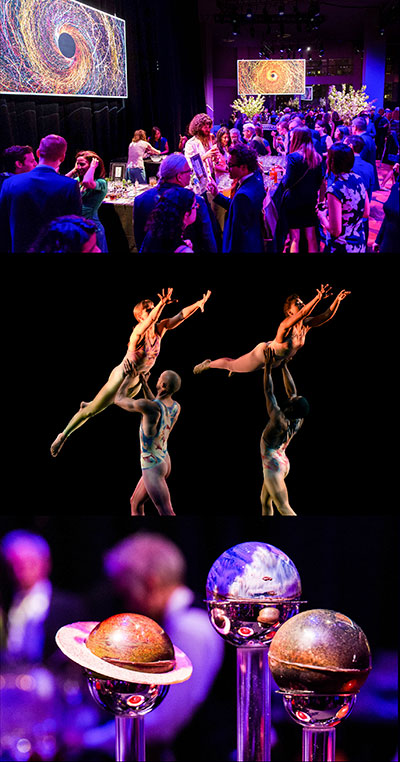 The World Science Festival celebrates our 10th Anniversary with a Gala salute to the trailblazing scientists and artists who have graced our stages and inspired our audiences over the years.
Gathering luminaries from science and the arts, the 2017 Gala will open with a new performance that traces the connections among diverse arenas of human exploration and expression — art, music, science, and philosophy.
Following the show, a seated dinner and after-party festivities offer science-inspired delicacies, molecular mixology and out-of-this-world desserts. Please join us for a stellar evening that is not to be missed.
Tuesday, May 30, 2017
Jazz at Lincoln Center
Time Warner Center, New York City
7:00 PM: Performance in the Rose Theater
8:30 PM: Dinner in The Appel Room
10:00 PM: After Party in the Ertegun Atrium
BUY TICKETS