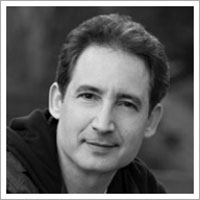 Brian Greene continues the WSF Live Forum all month long. Each day, he'll answer one of your questions for this ongoing series that delves into the fundamental nature of space, time, and reality as we may or may not know it.
• Watch the Live Forum webcast and submit your own question here
Conservation of energy would suggest that black holes which "suck in" matter should gain that energy/mass. Where does it go?
—Ted, WSF Comments
As your question correctly anticipates, when matter falls into a black hole, the black hole does indeed gain that mass. If you could weigh the black hole, it would be a little heavier after the matter fell in than before. There's a corresponding effect that helps give a more intuitive feel for this: The event horizon of a black hole is a surface surrounding the black hole's center, which can be thought of as a surface of "no-return." If you cross over the event horizon, there's no way for you to come back (at least in the classical description of black holes). The radius of a black hole is the radius of this spherical surface. I mention this because when matter falls into a black hole, not only does the mass of the black hole increase but the radius of the event horizon increases too. So, in short, when matter falls into a black hole, the black hole responds by getting bigger.
• See other questions from this series
Brian Greene is co-founder of the World Science Festival and professor of physics and mathematics at Columbia University. His books include The Elegant Universe, The Fabric of the Cosmos, and The Hidden Reality. NOVA's miniseries "The Fabric of the Cosmos" airs Wednesday nights on PBS.