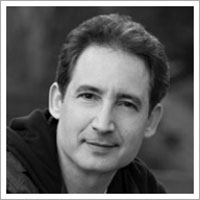 Brian Greene continues the WSF Live Forum all month long. Each day, he'll answer one of your questions for this ongoing series that delves into the fundamental nature of space, time, and reality as we may or may not know it.
• Watch the Live Forum webcast and submit your own question here
What is your hypothesis on the future of the universe since it continues to expand at a fast rate?
—Roberto of Rolando Bazan's 3rd grade class
Sunset Park Elementary
Back in the late 1920s we learned that the universe is expanding. For a long time, everyone thought that the expansion must be slowing down due to the gravitational pull of each galaxy on all others, much as a ball tossed upward rises ever more slowly because of the gravitational pull of the earth. But in the late 1990s, observations of distant supernovae revealed a big surprise: the expansion is not slowing; instead, it is quickening. (This year's Nobel prize will be awarded to the researchers who discovered this result.)
If that result is right, and if the accelerating expansion continues unabated, then the universe we inhabit will become ever colder and ever more diffuse. In the far, far future, we imagine that reality will consist of a dilute gas of particles wafting through an ever more spread out cosmos. It is hard to imagine how life as we know it could exist in such an environment. Perhaps, then, life is just a transitory phenomenon, existing during a brief window of cosmic time, but then disappearing.
• See other questions from this series
Brian Greene is co-founder of the World Science Festival and professor of physics and mathematics at Columbia University. His books include The Elegant Universe, The Fabric of the Cosmos, and The Hidden Reality. NOVA's miniseries "The Fabric of the Cosmos" aired in November 2011 on PBS. You can watch all four episodes on the NOVA website.