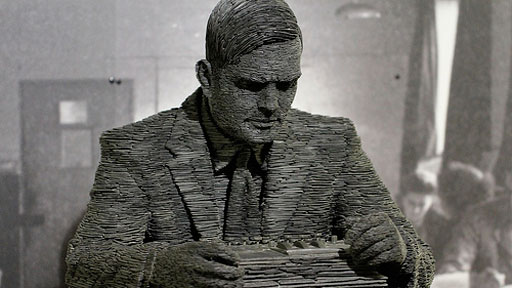 Despite the clean logic of his thinking machines, Turing's life, especially at the end, was very tumultuous. In The Creator, we watch Turing mourn the death of a friend, spiral into a psychological breakdown, and discuss his poison apple fetish. Yet, it wasn't just that he wanted to compensate for the mess that was his life. As a physicist, Turing focused on the limits of knowledge, and was the first one to believe that we are biologically based machines. To him, creativity was nothing more than a complicated mathematical procedure, like a computer search.
What about emotions, the trait that many indentify with being human? Can that be replicated in a machine?
At a panel after the show, Yann LeCun, a computer scientist at NYU, explained that emotion is essential if we are to make intelligent machines. They have an important role in reward systems, learning, and motivation. Another computer scientist on the panel, Josh Tenenbaum, works to use disappointment as a model to help machines better understand decision-making. The biggest problem is that machines are terrible at distinguishing between different types of sensory data. They're even worse at doing what humans do best: weaving what they see into a global narrative.
As for imprinting machines with emotions, there is no clear-cut way forward. Both scientists estimated artificial intelligence as a field to be in the stage that physics was during the time of Newton, maybe even a little earlier than that. No one has a general theory of AI, just hypotheses that are showing what kinds of problems they will face in the future as the discipline grows. Even with all of the progress in computer programming, the best supercomputers are currently around the intelligence level of mosquitoes. LeCun said that he would first like to see a computer with the intelligence of a rat! (I admit, they are very cunning.) Human brains can execute about 1018 operations a second— far superior to anything in tech right now.
(Image courtesy Duane Wessels)