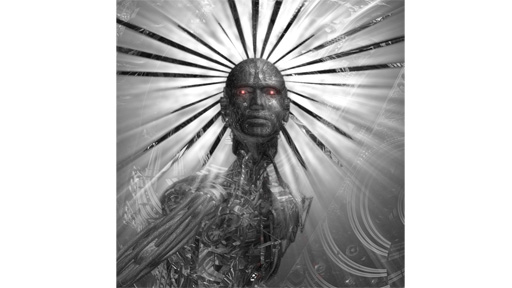 Your laptop, your desktop, your phone, your GPS—every computer in your life can be traced to one man: Alan Turing. Born in Britain in 1912, Turing helped break the Nazi Enigma code, pioneered thinking about artificial intelligence, and in general helped usher in the Information Age. And 2012 is the 100th anniversary of his birth.
Around the world, scientists are celebrating the legacy of Alan Turing and his impact on society. Princeton University just finished its Turing Centennial Celebration, featuring lectures on Turing's years at Princeton—he received his Ph.D. there in 1938 while studying computing theory, mathematical biology, and quantum computing. King's College in Cambridge (where Turing spent his undergraduate years) is sponsoring a two-day event in June featuring speakers including philosopher Daniel Dennett, science writer Simon Singh, and Turing's closest living relative, Sir John Dermot Turing. And the University of Manchester is hosting an Alan Turing Centenary Conference this summer hailed as one of the greatest computer science events ever: featured guests will include physicist Roger Penrose, chess grandmaster Gary Kasparov, and Internet pioneer Vint Cerf, who will be speaking at the 2012 WSF event Internet Everywhere: The Future of History's Most Disruptive Technology.
Aside from breaking codes during World War II and helping the Allies beat the Axis powers, Turing is perhaps best known for the Turing Test. Conceived of as a way to determine whether a machine can think, Turing postulated a game in which an interrogator would be separated from a person and a machine, each in its own room. The interrogator's job is to ask the person and machine—known to the interrogator only as X and Y—questions and from their answers figure out which is the person and which is the machine. The more easily the machine can fool the interrogator, the more one can say that the machine can think. Turing's innovation was to come up with a concrete way to measure mechanical thinking, bringing the debate about artificial intelligence into a more pragmatic realm.
How would Turing's ideas be received today, especially with the emergence of voice-recognition programs like the iPhone's Siri? "While the Turing Test was a brilliant idea at the time, it's hard for me to imagine that Turing would till be endorsing it in its original form if only because, as a scientific measurement, it lacks any standardization," says Edward Tenner, noted historian of technology and culture. "Some questioners are bound to be more ingenious and harder to fool than others."
The World Science Festival, too, will be celebrating on May 31st with a premiere screening of The Creator, a short film about sentient computers from the future searching for Alan Turing, their creator. Come to learn more about the man Time magazine named one of the 100 most important people of the 20th century.