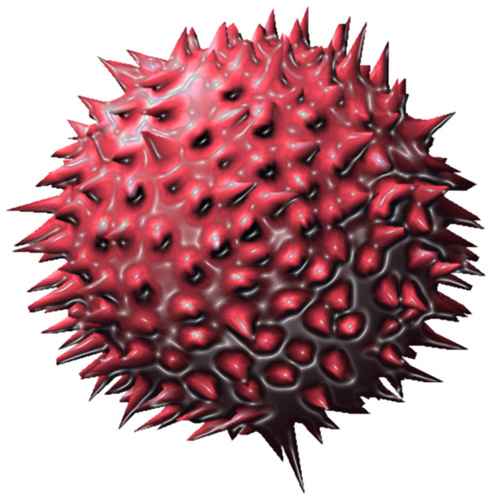 If ever there was motivation to quarantine yourself during flu season, it's Steven Soderbergh's sci-fi thriller, Contagion. The movie, screened at the New York Historical Society on Saturday afternoon as a setup to the World Science Festival program, Pandemic Fix: Seeking Universal Vaccines, chronicles the global race to contain a run-away flu pandemic. In many ways, the film acts as an unofficial Hollywood public-service announcement for vaccine preparedness, responsibly dramatizing the spread of a highly contagious and deadly flu strain in a world wholly unprepared to stop it. On hand to discuss the real-world state of flu research after the film was a distinguished panel of public-health experts, including Laurie Garret, Gary Nabel, Michael Osterholm and Harold Varmus.
The program began with nature's own chilling Contagion script, the H1N1 influenza pandemic of 1918, which is believed to be the most deadly pandemic of the 20th century. The virus infected about 500 million people worldwide and killed 675,000 in the U.S. alone. Other deadly flu outbreaks of course followed, including the H2N2 (1957), the H3N2 (1968) viruses, which collectively killed roughly 104,000 people in the U.S., and, in 2009, the H1N1 flu, also known as the dreaded "swine flu."
Flu vaccines are modified every year, based on our knowledge of viruses we've seen in the past. The panelists went on to explore our current conundrum: How do we vaccinate against a virus we've never seen before? The answer, they said, may lie with a universal vaccine, which promises to eliminate annual flu shots and confer immunity to past and future flu strains. For more on this topic, check out Carl Zimmer's excellent essay, Curing Our Influenza Amnesia. And just in case Contagion was not chilling enough, spend a few moments looking at this interactive map, released by Garret's Council on Foreign Relations Global Health Program, that tracks vaccine-preventable disease outbreaks.