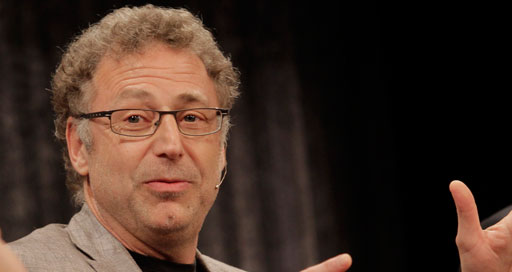 The Illusion of Certainty - a panel discussion on how numbers sometimes provide false authority. Buy our toothpaste, recommended by 9 out of 10 dentists. Really? What does that mean?
Opening with an audience-powered experiment the crowd demonstrated how a reasonable group of people might be convinced of the existence of extra sensory perception (ESP). Our intuitions regarding probability often lead us astray.
The take-home?
Correlation does NOT imply causation.
Quotables:
"I think we're not hardwired to understand probability." – Amir Aczel , on public perception of chance
"You have to be careful in over-interpreting numbers and trying to quantify everything. " – Leonard Mlodinow
"The real problem is uncertainty not calculated risk " – Gerd Gigerenzer
"What does a 30% chance of rain MEAN?" – Gerd Gigerenzer
Overheard:
"yes I'm one of those trouble makers who guessed TTTTT" – @leahhung, via Twitter
"An amazing talk " – @thesciencebabe, via Twitter
The Illusion of Certainty took place on Thursday, June 2, 2011. Check out other Instant Reactions or view the full Festival schedule to learn more about the many other 2011 Festival programs.
Photos by leslieimage.com