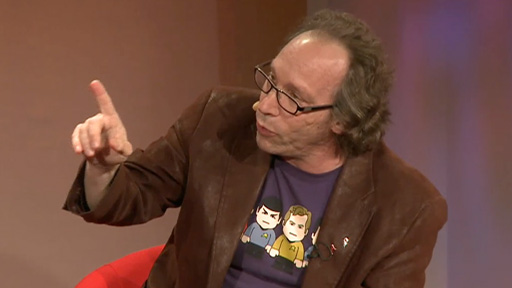 In a lively essay published today in The New York Times, theoretical physicist and WSF participant Lawrence Krauss heralds the recent confirmation of the Higgs boson as a triumph of modern science and "proof that the universe of our senses is just the tip of a vast, largely hidden cosmic iceberg."

The apparent discovery of the Higgs may not result in a better toaster or a faster car. But it provides a remarkable celebration of the human mind's capacity to uncover nature's secrets, and of the technology we have built to control them. Hidden in what seems like empty space — indeed, like nothing, which is getting more interesting all the time — are the very elements that allow for our existence.
Watch here as physicists explain compelling evidence of the Higgs, one of the rarest particles in existence, and peruse the WSF resource guide to all things Higgs.