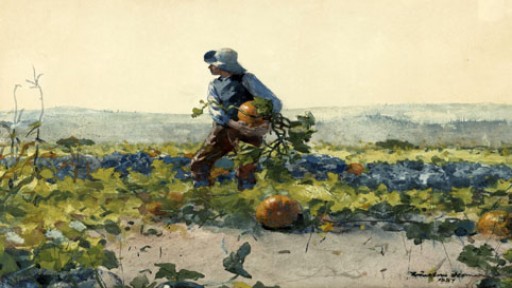 In 1995, as a senior in high school, I had the good fortune to see the Rembrandt/Not Rembrandt exhibition at The Metropolitan Museum of Art. The exhibition was an ongoing examination of the Dutch Master's artwork. In particular, it revealed how artwork of Rembrandt had occasionally been misattributed to his students and vice versa, and brought to light the scholarship and technology used to set the record straight.
What impressed me the most about the exhibition was the notion of seeing beneath the surface of a painting. As a painter, I already knew about under-paintings, or the pre-painting that is made as a guide and subsequently covered with more layers of paint, but I had no idea that X-rays and other technologies could reveal those secret layers without harming a speck of paint, offering exciting clues to the lost histories of many of our greatest artworks.
Fast forward 17 years, and I found myself back at the Met, once again considering the increasingly robust science of art authentication. On June 3, a distinguished panel of speakers gathered there to explore the ever-expanding arsenal of technologies employed in authenticating, researching and teasing apart the history of an artwork. The toolbox includes much more than just X-rays. Investigators can analyze the pigment of a faded painting to determine its true color palette, determine the age and source of wood, even determine whether two pieces of canvas were cut from the same bolt of fabric. The panel, moderated by veteran journalist Garrick Utley, featured Walter Liedtke, curator of European paintings and specialist in Dutch and Flemish paintings at the Met; Francesca Casadio director of the conservation science laboratory at the Art Institute of Chicago and Joris Dik, archaeologist, chemist and art historian at Delft University of Technology.
Among the methods discussed were X-rays, infrared reflectography, dendrochronology, XRF scanning and surface enhanced Raman spectroscopy, or SERS, a powerful technique for detecting incredibly faint pigment particles to determine a painting's true colors. (SERS analysis was used to investigate the original coloring of Winslow Homer's watercolor seen here). The technique that fascinates me the most is something called weave density mapping, which is a way to scan and map the density of the weave of a piece of canvas so it can then be matched to another piece that originated from the same roll of canvas.
Of course, no one technique alone can yield all the answers. Historical documents, technological scrutiny, scholarship and a keen eye all play crucial roles in determining the authenticity of a work of art.
As for me, all I can think about is hiding secret messages—like, say, easter eggs—under the layers of all of my paintings with the hope that, someday, someone might be looking.
About the image
From the National Science Foundation: Winslow Homer's (1836-1910) "For to Be a Farmer's Boy" (1887) (Gift of Mrs. George T. Langhorne in memory of Edward Carson Waller, AIC 1963.760). This had long puzzled scholars due to the seemingly unfinished and flat sky in a highly finished work.

 Credit: © The Art Institute of Chicago