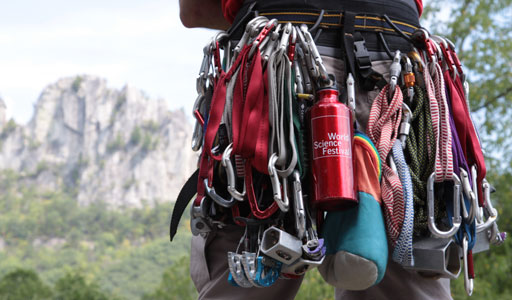 Neuroscientist Douglas Fields just sent us this great photo of him climbing a mountain range in West Virginia. Notice the WSF swag hanging prominently from his belt.
You can catch Fields describe a special cell type in the brain that is related to creativity, skill acquisition, and maybe even genius in Beautiful Minds: The Enigma of Genius
Also, he just published an interesting article today with our friends at Scientific American about whether politicians should be trusted with science. Be sure to check it out.