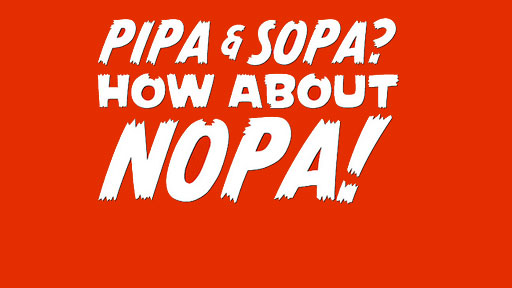 Taking a cue from author and Internet historian Alex Wright, who spoke at the World Science Festival program, Internet Everywhere: The Future of History's Most Disruptive Technology, consider this little anecdote from the history of information technology and its implications for the future of the Internet.
The link between new media and periods of social disruption is well chronicled. Pamphlets sparked the fervor of the American Revolution, TV stoked the explosively divisive political environment of the 1960s, but it was the rise of the popular press and affordable magazines of the Progressive Era of the early twentieth century that kickstarted a particularly nasty chapter in the history of censorship.
Cartoonist Charles Nelan started working at the Philadelphia North American in 1901. A year later, he began drawing gubernatorial candidate Samuel Pennypacker as a parrot who uncritically mimicked the Republican party agenda. While two weeks' worth of parrot-cartoon covers didn't prevent Pennypacker's election, it did inspire Representative Frederick Taylor Pusey of the Pennsylvania State Legistlature to introduce an anti-cartoon bill forbidding the depiction of any person "in the form or likeness of a beast, bird, fish, insect, or other non-human animal." In response to the bill, Walter McDougall, another North American cartoonist, drew some of the bill's supporters as plants, vegetables, and a beer stein, perfectly summarizing the absurdity and futility of a rule attempting to regulate satire authored by people who didn't understand how humor works.
It hurts my brain to try to imagine the metaphors you'd have to use to explain why Pennypacker's problem wasn't that Nelan made him look like a bird, but rather that he'd found a shortcut to highlight the governer's parrot-like failings. That mental pain must be kind of like what the web-savvy populace feels when government officials start saying, things like, 'So the internet is like a system of pipes…'
In the long run, the anti-cartoon law didn't pass, and most legal proceedings directed against cartoonists for libel or defamation have been unsuccessful. What has happened instead is that cartoonists and the politicians at risk of being cartooned have become more personally cautious—modern editorial cartoons are frequently criticized for their mildness, and their targets employ legions of professional image-managers. This is actually somewhat along the lines of Neil Gershenfeld's suggestions, as I understand them, offered at the WSF panel, that privacy and intellectual property rights would be better protected by the innovators who created them than by a poorly-informed legislature. Maybe taking lessons from the past will spare open communication on the Internet from the dulling effects of wrong-minded laws and lawsuits.
Have a look here for more information about Nelan and editorial cartoons.
I first learned about this story from Chris Lamb's 2004 book, Drawn to Extremes: The Use and Abuse of Editorial Cartoons.