Benjamin West
Stove Maker, Entrepreneur
Benjamin West brings improved cook stoves to less developed countries, working under the philosophy that appropriate technology and entrepreneurship can bring large-scale social, environmental and economic development to the world.
He is general manager of the social enterprise StoveTec and works closely with StoveTec's parent company, the Aprovecho Research Center (ARC). The StoveTec stove with stoves in more than 45 countries on six continents, uses 50 percent less fuel and burns 70 percent cleaner than the open fire and was recently dubbed by The New Yorker magazine as "a super stove to save the planet."
West manages various stove projects while working with engineers and cooks to help develop new improved stoves that reduce the number of deaths caused by breathing smoke and simultaneously mitigate deforestation and climate change.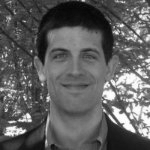 Recent Videos