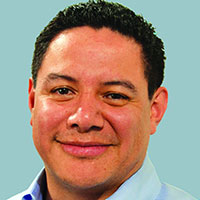 Food Scientist, Author
César Vega earned his doctorate in food science from the University College Cork in Ireland. His areas of expertise include dairy products, particularly ice cream and yogurt, the physical chemistry of cocoa and chocolate, and the science of cooking. He has published over 20 peer-reviewed manuscripts, two book chapters, and one book. He is a research manager at Mars, Incorporated where his main responsibility is the design of cocoa flavanol-containing foods. He is also one of Mars' few global experts in the science of caramel and nougat.
Vega is a passionate cook. He was trained at Le Cordon Bleu in Canada; he was one of the expert reviewers in Myrhvold's Modernist Cuisine; he is a member of the editorial board of the International Journal of Gastronomy and Food Science and of Food Biophysics, and he is co-editor of, and contributor to, The Kitchen as Laboratory: Reflections on the Science of Food & Cooking. He acts as a consultant to Jose Andres' ThinkFoodGroup and openly collaborates with chefs around the world.