Concetta Tomaino
Music Therapist, Psychologist
Concetta Tomaino is the executive director and co-founder of the Institute for Music and Neurologic Function and Senior Vice President for Music Therapy at CenterLight Health System (formerly Beth Abraham Family of Health Services), where she has worked since 1980. She graduated from SUNY at Stony Brook with a BA in Music Performance in 1976 (her instrument is the trumpet), a minor in psychology and sciences, and a commitment to the emerging field of music therapy. She received the Masters and Doctor of Arts in Music Therapy from New York University.
Tomaino is internationally known for her research in the clinical applications of music and neurologic rehabilitation. She has lectured on music therapy throughout the United States and in, Argentina, Australia, South Africa, Italy, England, and Canada. She is past president of the American Association for Music Therapy and received the Award of Accomplishment from Music Therapists for Peace at the United Nations. In 1999 she received a Touchstone Award from "Women in Music" for her visionary spirit. In 2004 she received the Music has Power Award from the IMNF and the Zella Bronfman Butler Award which is given by the UJA-Federation of New York in partnership with the J.E. and Z.B. Butler Foundation to professionals in the UJA-Federation agency network for their outstanding work on behalf of individuals with physical, developmental, or learning disabilities. In 2010 she was honored as one of "Three Wise Women" by the National Organization of Italian American Women.
Her work has been featured in national programs including 48 Hours and 60 Minutes; in international programs including the BBC; and in books on health and healing, including A Matter of Dignity, by Andrew Potok; The Mozart Effect, by Don Campbell; Age Protectors (Rodale Press); Sounds of Healing, by Mitchell Gaynor, M.D; and An Anthropologist on Mars, by Oliver Sacks, M.D. Dr. Sacks book Musicophilia is dedicated to her.
Tomaino is on the faculty of the Albert Einstein College of Medicine, the ATTP II team of the National Parkinson's Foundation and the New York State Geriatric Education Consortium. Tomaino is a founding board member of the International Association for Music and Medicine. She has been a Super Panelist for the GRAMMY in the Schools program and has served on the Certification Board of Music Therapists, the Journal of Music Therapy, and on the advisory boards for the Center for Alternative Research at the Kessler Institute, and the International Journal of Arts Medicine.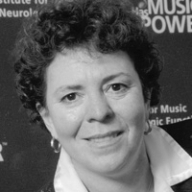 Recent Videos