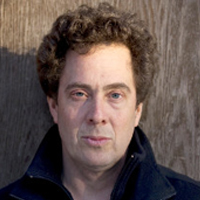 Philosopher, Musician, Author
Musician and philosopher, David Rothenberg, is the author of Survival of the Beautiful: Art, Science, and Evolution, Bug Music, and a CD of the same name featuring music made out of encounters with the entomological world. In 2006, his book Why Birds Sing was turned into a feature-length TV documentary by the BBC. Rothenberg has also written Sudden Music, Blue Cliff Record, Hand's End, and Always the Mountains. His articles have appeared in Parabola, Orion, The Nation, Wired, Dwell, Kyoto Journal, The Guardian, The Globe and Mail, and Sierra, and his writings have appeared in at least eleven languages. His book Thousand Mile Song, about making music with whales, is currently being developed into a feature documentary entitled Whalestock.
As a musician, Rothenberg has performed and recorded with Jan Bang, Scanner, Glen Velez, Karl Berger, Peter Gabriel, Ray Phiri, and the Karnataka College of Percussion. His latest major label music CD, One Dark Night I Left My Silent House, a duet with pianist Marilyn Crispell, came out on ECM in 2010. Rothenberg is a professor of philosophy and music at the New Jersey Institute of Technology.