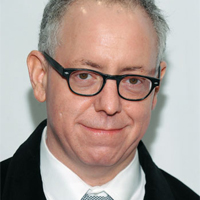 CEO of Focus Features
James Schamus is CEO of Focus Features, and an associate professor at Columbia University's School of the Arts in New York City, where he teaches film history and theory. An integral contributor to the American independent film business for over two decades, Schamus has the unique distinction of being an award-winning screenwriter and producer who is also a film executive. He is a Golden Globe Award winner and multiple Academy Award nominee for his screenwriting and songwriting (Crouching Tiger, Hidden Dragon) and producing (Brokeback Mountain); he was also awarded the prize for Best Screenplay at the 1997 Cannes International Film Festival for The Ice Storm.
Focus, formed in May 2002, is a motion picture production, financing, and worldwide distribution company whose Oscar-winning films have included Brokeback Mountain, Lost in Translation, and Atonement. Prior to the formation of Focus, Schamus was co-president of the independent film production company Good Machine, which he co-founded in 1991. Schamus' other honors include being named the 2006 Presidential Fellow in the Humanities at the University of Chicago and receiving the Writers Guild of America, East's 2003 Richard B. Jablow Award for devoted service to the Guild.