Mark Kurlansky
Author, Journalist
Mark Kurlansky is a former commercial fisherman and New York Times bestselling author of Cod: A Biography of the Fish That Changed the World, Salt: A World History, The Big Oyster: History on the Half Shell, and 16 other books. He's won numerous awards, including the James A. Beard Award, Glenfiddich Award for food writing, ALA Notable Book Award, The New York Public Library Best Books of the Year Award, Los Angeles Times Science Writing Award, and Dayton Literary Peace Prize. He has illustrated many of his books himself.
His articles have appeared in a wide variety of newspapers and magazines, including the International Herald Tribune, the Chicago Tribune, the Miami Herald the Philadelphia Inquirer, The Los Angeles Times, TIME magazine, Partisan Review, Harper's, The New York Times Magazine, Audubon, Food +Wine, Gourmet, Bon Appétit and Parade
In addition to giving lectures at numerous schools, including Columbia University School of Journalism, Yale University, Colby College, Grinnell College and the University of Dayton, Kurlansky has taught creative writing in Assisi, Italy and Devon, England, and has lectured internationally on history, writing, and environmental issues. His books have been translated into twenty-five languages. Kurlansky has also worked many other jobs including as a dock worker, a paralegal, a cook and a pastry chef.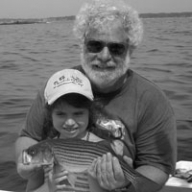 Explore More