Nate Ball
Mechanical Engineer
Inventor, entrepreneur, athlete, musician, and TV host Nate Ball draws on his many different pursuits to inspire budding engineers on PBS, the Discovery Channel, and the History Channel.
Ball's fascination with engineering started early. His childhood projects included building kayaks, hovercrafts, potato guns, a Tesla coil, and even burning the family kitchen in a rocket fuel experiment gone awry. Eventually, his inventive spirit led him to MIT, where he earned two degrees in mechanical engineering and helped develop content for WGBH's Emmy and Peabody award-winning show, Design Squad, which he hosted from 2007-2010.
At 24, Ball became the youngest winner of the prestigious Lemelson-MIT Student Prize. The award recognized his work on a revolutionary needle-free vaccine delivery device, and lauded his co-invention of a powered rope ascender—a real-life version of Batman's grappling setup that his lifesaving equipment company, Atlas Devices, now supplies to rescue groups in the U.S. Military.
Photo credit - Jeff Lieberman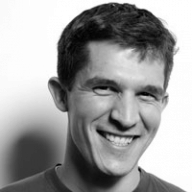 Recent Videos