Sara Seager
Planetary Scientist, Astrophysicist
Professor Sara Seager has been a pioneer in the vast and unknown world of exoplanets, planets that orbit stars other than the sun. Her ground-breaking research ranges from the detection of exoplanet atmospheres to innovative theories about life on other worlds to development of novel space telescopes. Now she's on a quest after the field's holy grail—the discovery of a true Earth twin.
As a Ph.D. student at Harvard in the 1990s, Seager studied the atmospheres of so-called hot Jupiter planets—large, gaseous bodies orbiting close to their host stars. At the time, many scientists were skeptical of the new planets, but they kept turning up, and Seager's early work was eventually validated.
Seager is now the Class of 1941 Professor of Planetary Science and Physics at MIT. She is on the advisory board for Planetary Resources and the Rosalind Franklin Society. She was the 2012 recipient of the Raymond and Beverly Sackler Prize in the Physical Sciences and the 2007 recipient of the American Astronomical Society's Helen B. Warner Prize. She has been recognized in the media by Popular Science Magazine's "Brilliant Ten" in 2006 and Discover Magazine's "Best 20 under 40" in 2008, and she was named in Nature's Top Ten in 2011.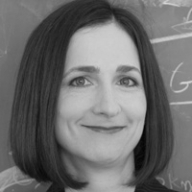 Recent Videos