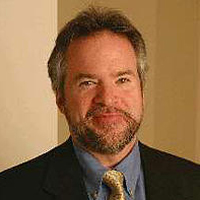 Co-founder of Altheus, Managing Partner of High Performance Associates
Tom Crawford has been helping athletes, executives and teams across the U.S. perform at their highest levels for over 20 years — from youth programs to Major League Baseball, the National Football League and the National Basketball association; from amateurs to "Top-10" professional tennis players.
The co-founder of a Health and Human Performance company Altheus, headquartered in Rye, New York, Crawford is also a Managing Partner of High Performance Associates (HPA3.com), an athlete and executive performance consulting group. He can look back on a ten year tenure as the Director of Coaching for the United States Olympic Committee, where he led the development and management of education and performance programs for over 45 Olympic and Pan American sports, including virtually all Olympic teams and coaches. Previously, as Senior Director of the National Institute for Fitness and Sport, he was engaged in research and development touching on the complete continuum of human development.
Crawford was Indiana University's first graduate to receive a double-doctoral degree in motor development and performance psychology. He has been described as "the most knowledgeable single-source expert in athlete and sports development in the U.S.," and his programs at the National Institute were featured live on "CBS This Morning."