Winston Soboyejo
Engineer
Winston "Wole" Soboyejo's research focuses on experimental studies of biomaterials, the mechanical behavior of materials and the development of alternative science and technology-driven methods for addressing global development needs in the areas of health, energy and water purification. His team invented a solar-powered camel-transported refrigerator, which has improved vaccine and medicine delivery to remote areas of Kenya and Ethiopia.
For his work, Dr. Soboyejo has received two National Young Investigator Awards (National Science Foundation and the Office of Naval Research) and the Bradley Stoughton Award for Young Teachers of Materials Science. Among his publications are three textbooks.
Dr. Soboyejo is the Director of the Undergraduate Research Program at The Princeton Institute of Science and Technology of Materials and the Chair of The African Renaissance Institutes of Science and Technology.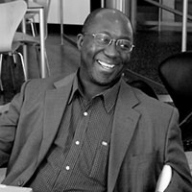 Recent Videos