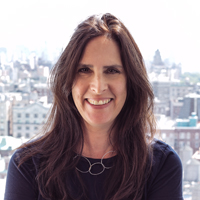 Associate Director, Education and Outdoor Programming
Caroline Gelb is the associate director for education and outdoor programming at the World Science Festival, focusing on both outdoor public engagement and youth and family projects including the Ultimate Science Street Fair and Cool Jobs programs. She has worked on a number of science and health films, and was a writer and program manager at WebMD, Healtheon, and New York City's Departments of Environmental Protection and Sanitation.
Caroline received her bachelor's degree from the University of Michigan.