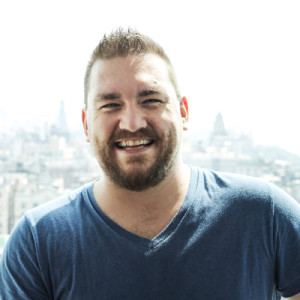 Senior Manager, Media
Josh Zimmerman is currently the senior media manager at the World Science Festival, in charge of editing, animation, and media management. Basically, if it has bits, bytes, pixels, or frames … Josh is the guy.
Josh has dedicated his life to the arts, ranging from the analog world of painting and illustration to the digital arts of film and sound engineering. Josh believes that great design and the creative process go hand in hand with explaining the major concepts of the scientific world.