Kai Erlenbusch
Development Coordinator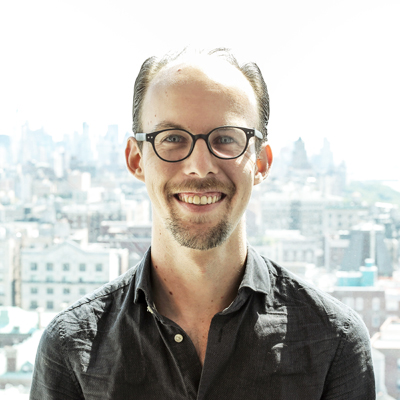 Kai Erlenbusch is currently the development coordinator, aiding in the fundraising growth of the World Science Festival.
Previously, Kai spent a year with the Legal Aid Society performing prospect research, tracking a portfolio of 200 annual and major donor prospects, as well as coordinating events for the organization's Annual Awards Dinner. He also spent four years with the Los Angeles Coalition to End Hunger and Homelessness as an administrative assistant and development coordinator, collaborating in the organization's foundation and corporate funding efforts, as well as managing the Coalition's "People's Guide," an English/Spanish booklet for comprehensive information regarding job, training, rehabilitation facilities, child/foster care, CalFresh, tax rebates, and legal assistance throughout Los Angeles County.
Kai received a bachelor's degree in philosophy of science at the City University of New York's Unique & Interdisciplinary Studies program and a political philosophy degree at the University of California in Los Angeles. Aside from his studies in philosophy, Kai enjoys his hobbies as a musician, focusing on Ableton and Max/MSP to create a live audio generative 3D projection art performance. He is also an Arduino tinkerer, messily attempting designs in MIDI controllerism.