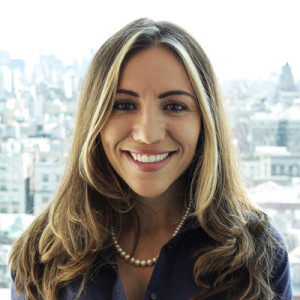 Finance and Strategy Consultant
Patricia Debiaggi-Mones is currently the finance and strategy consultant at the World Science Festival.
Previously, Patricia spent four years at Tenex Capital Management as the director of investor relations and business development. She was responsible for managing ongoing and new investor relationships, identifying deal originations, evaluating investment opportunities, and participating in all aspects of due diligence. Prior to Tenex, Patricia spent eight years at General Electric. She was a business development manager for NBCU Cable Entertainment, where she supervised the completion of acquisitions and dispositions, provided financial and strategic guidance, and aided in the structuring of transactions. Preceding her business development role, she was the financial planning & analysis (FP&A) manager for the Syfy channel.
Patricia graduated magna cum laude with a bachelor's degree in finance from Michigan State University. Patricia's favorite pastime is traveling. Some of her excursions have resulted in her being bitten by a macaque monkey in Indonesia and waking up next to a leopard in Africa.