Mark German
Director of Education Strategy and Initiatives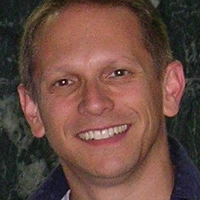 Mark German is the Director of Education Strategy and Initiatives, directing the development and implementation of a diverse and international multimedia educational strategy, in both live and digital contexts, from content and partnership building to community engagement initiatives.
Formerly supporting initiatives for Bill & Melinda Gates Foundation, E-Line Media, Intel Education, Teaching Channel, XPRIZE, and other organizations, Mark has led the development of over 200 products and a dozen large-scale programs that have enhanced the lives of more than 10 million students and educators in 75 countries.
Mark has a Master of Arts in Communications Management from the University of Southern California, a Master of Arts in Teaching from National College of Education, and a Bachelor of Science in Human Development and Social Policy from Northwestern University.