Claire Gottsegen
Marketing Manager for Outreach & Partnerships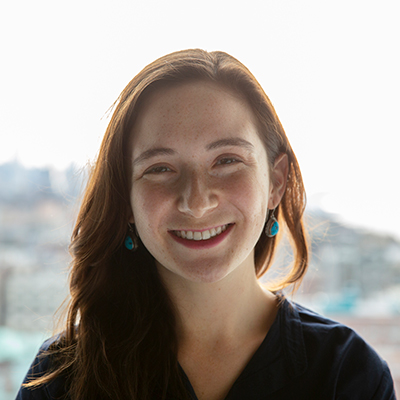 Claire Gottsegen is currently the Marketing Manager for Outreach & Partnerships at the World Science Festival, where she establishes and develops relationships with schools, government officials, and media partners. She supports communications for the year-round City of Science events and the annual World Science Festival.
Claire is taking her excitement for science out of the laboratory to pursue a career in STEM outreach and education. Before joining the WSF team, she worked as a Research Technician at the Wells National Estuarine Research Reserve in Maine, then at the Littman Lab at New York University. Claire earned her B.S. in Environmental Studies at Yale University in New Haven, Connecticut.
In the spirit of the WSF, Claire writes original songs and stories about natural history and hopes to one day bring her narratives of species evolution to the stage.