Julie Rossman
Associate Design Director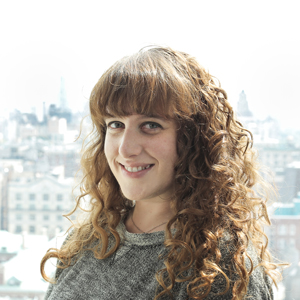 Julie Rossman is the associate design director at the World Science Festival, where she leads the design team in producing all creative materials, both online and in print. She has produced and designed more than a dozen infographics on subjects ranging from time travel to mass extinction.
Previous employers and collaborators include Metropolis Magazine, the Public Theater, New York Magazine, AOL, Arts in the Armed Forces and many others.
She graduated from Bard College with double bachelor's degrees in Russian studies and theater directing. Julie currently lives in Brooklyn, and is the creator of catsonvacations.com.