Kimberly Spell
Marketing & Communications Director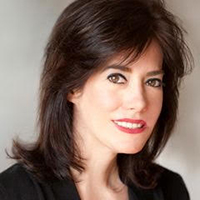 Kimberly Spell currently serves as the Director of Marketing and Communications, for the World Science Festival overseeing all marketing, communications and public relations strategy, and platforms.
Prior to joining the organization, Kimberly was the Executive Vice President at the Partnership for New York City, where she oversaw the communications and the creative departments while executing strategic communications campaigns for the Partnership's $100 million Fund. For ten years prior, Kimberly served as the Chief Communications Officer for NYC & Company, NYC's official marketing office where she oversaw global public affairs and press for the organization and managed the company's eighteen global offices. Before her work in NYC, Kimberly worked in politics and government including serving as a senior spokesperson for three U.S. presidential campaigns.
She attended American University in Washington, D.C. and graduated from Meredith College in Raleigh, N.C. where she received her B.A. in Communications with a minor in Political Science.