Stan Kroder
Chief Financial Officer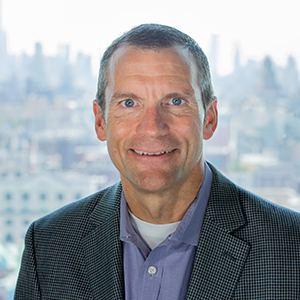 Stan Kroder is currently the Chief Financial Officer at the World Science Festival and is responsible for finance, human resources, information technology, facilities, administration and legal.
Prior to joining WSF, Stan led the finance and administrative functions at the Bob Woodruff Foundation. Prior to that, he spent 12 years at Disney-ABC Television Group as Executive Director, Finance and Planning, and 3 years guiding financial operations at Random House's audio and diversified publishing group. He brings a wide-ranging knowledge of the media, publishing, and non-profit businesses.
Stan earned his BBA as an accounting major at Texas Christian University in Fort Worth, Texas, and his MBA from Johns Hopkins University in Baltimore, Maryland. He is a long-term volunteer with Midnight Run, an organization dedicate to serving the homeless in New York City, and is a veteran of the Ironman Triathlon circuit.