Tammy Hart
Associate Director, Live Events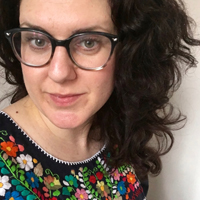 Tammy Hart is currently the associate director of live events at the World Science Festival where she works alongside the director in developing, implementing and managing all aspects of production and operations for the festival, as well as year-round programs.
Previously, Tammy spent almost four years as a producer for select Google and YouTube events, ranging from international conferences to interactive application launches to educationally focused programs. She led these projects from conception to execution and was responsible for the oversight of all elements of production. Before this, Tammy worked in the Public Programs and Education department at the American Museum of Natural History. While there, she managed an interactive science show for school groups and assisted in the programming and management of astronomy lectures in the planetarium.
Tammy received a Bachelor of Arts degree in Theater from the University of California, Los Angeles.
A major life highlight is when Bill Cunningham waved and smiled at her while riding his bike in lower Manhattan. She has a dream of one day being allowed inside of the Eames Case Study House No. 8 and vows to never own a selfie stick.