Vincent Minella
Finance and Human Resources Manager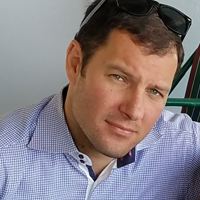 Vincent Minella is currently the finance and human resources manager at the World Science Festival. He manages human resource responsibilities, from initial recruiting of talent to on-boarding, payroll, and benefits. Additionally, he manages company expenses and invoicing, as well as budget development and analysis.
Previously, Vincent spent five years at Jersey City Property Management as assistant manager. There he actively managed several multi-unit apartment buildings, led conflict resolutions with tenants, and worked with inspectors representing Jersey City Department of Housing. He also created financial budgets for the various properties and managed the company payroll. While working at Jersey City Property Management, he also worked four years at Monmouth-Ocean Hospital Service Corporation as an EMT. As an EMT, he provided general emergency medical care in the field with high-volume urban environment. Effectively worked through high-stress, emergency conditions and coordinated efforts with other emergency services. Prior to Jersey City Property Management, Vincent spent one year at Guggenheim Partners as junior technical associate where he participated in the implementation of Fundrunner Marathon client relations management (CRM) software, and managed and reviewed client accounts and collaborated with risk management, sales, accounting, and operations groups to incorporate client information into database.
Vincent earned a bachelor's degree from New York University with a concentration in economics and political theory. He enjoys outdoor activities like skiing and body-boarding among others.