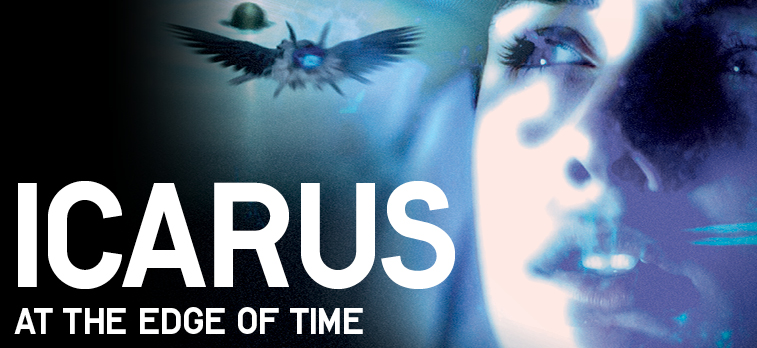 Icarus at the Edge of Time, an original play by World Science Festival co-founder Brian Greene and playwright David Henry Hwang, tells the story of an intrepid young boy who dares to skim the event horizon of a sun-crushing black hole. Set to a stirring original score by composer Philip Glass, and to the ethereal visuals of the artists AL Holmes and AL Taylor (Al + Al), this powerful tale joins physics and mythology in a thrilling multisensory tour-de-force that's delighted audiences around the world.
Performance Highlights
The WSF Amsterdam's preview opened with a gala presentation of Icarus at the Edge of Time, performed by The Metropole Orchestra, conducted by Arjan Tiens
On Wednesday night, an audience of over three thousand was transported to the edge of a black hole during the multimedia piece, Icarus at the
Icarus Creators
Brian Greene is a professor of physics and mathematics at Columbia University, and is widely recognized for a number of groundbreaking discoveries in superstring theory,
Born in Baltimore, Maryland, Philip Glass is a graduate of the University of Chicago and the Juilliard School. In the early 1960s, Glass spent two
Since 2001 AL Holmes and AL Taylor have created an award winning body of films commissioned by Animate, Arts Council England, BFI, Channel 4 television,
David Henry Hwang is a playwright, librettist and screenwriter. He is best known as the author of M. Butterfly, which won the 1988 Tony,
Icarus At the Edge of Time
Based on the Book by Brian Greene
Music by Philip Glass
Narrative Adapted by Brian Greene and David Henry Hwang
Film Created and Directed by Al + Al

©2010 Dunvagen Music Publishers Inc. Used by Permission.

Icarus at the Edge of Time was commissioned and produced by World Science Festival (New York), with the support of the Alfred P. Sloan Foundation, and Southbank Centre (London), with the Royal Society. Co-commissioned by Associazione Festival della Scienza, the Baltimore Symphony Orchestra and Glasgow's Concert Halls. Executive Producers: Tracy Day, World Science Festival, New York; Gillian Moore, Southbank Centre, London.