Dava Newman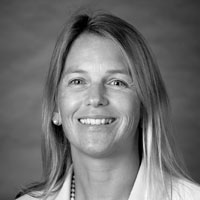 Astronautics and Aeronautics Engineer
Dava Newman specializes in investigating human performance across the spectrum of gravity. She is an expert in the areas of extravehicular activity, human movement, physics-based modeling, biomechanics, energetics and human-robotic cooperation.
In 2007, Dr. Newman was named one of the Best Inventors of the year by TIME magazine for her BioSuit™ system, which is designed to enhance astronauts' locomotion and life support when spacewalking. The system has been exhibited at the Metropolitan Museum of Art's Super Heroes show (2008) and in Paris at Le Cité des Sciences et Industrie 2010, among other places. Her exoskeleton innovations are now also being applied to "soft suits" to study and enhance locomotion on Earth for children with Cerebral Palsy.
Dr. Newman's experiments include the measurement of astronaut mental workload and fine motor control in microgravity, and her work has provided NASA the first three-dimensional representation of bone loss and loading applicable for long-duration missions.
Dr. Newman is a Professor in the Department of Aeronautics and Astronautics and Engineering Systems at MIT and affiliate faculty in the Harvard-MIT Health Sciences and Technology Program. She is also a MacVicar Faculty Fellow and Director of the Technology and Policy Program at MIT. She leads the MIT–Portugal Program's Bioengineering Systems effort.