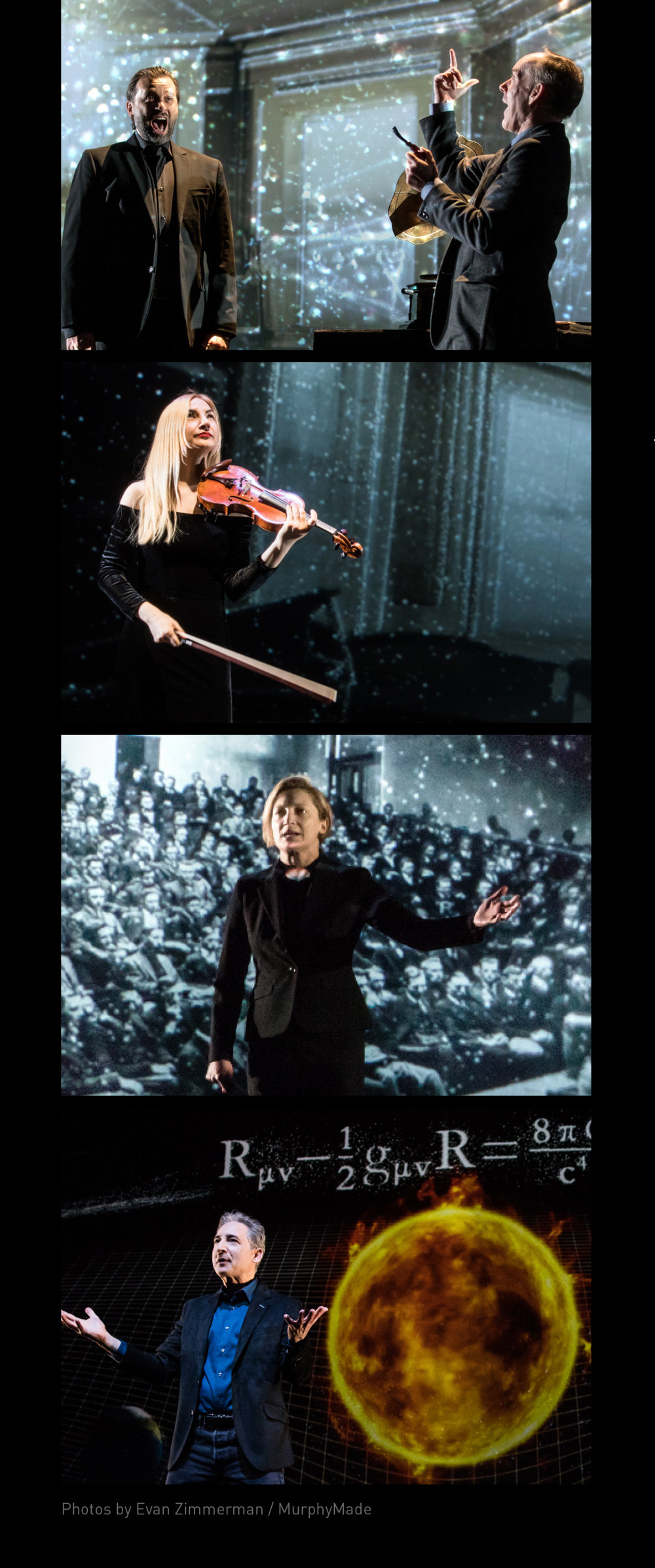 The 2019 World Science Festival Gala pays tribute to Albert Einstein on the 100th anniversary of the observations that confirmed his most important dis­covery—the General Theory of Relativity.
Light Falls: Space, Time and an Obsession of Einstein—an original theatrical work performed by Brian Greene and an ensemble Broadway cast—tells the dramatic story of Einstein's electrifying journey toward one of the most beautiful ideas ever conceived. Written by renowned physicist Brian Greene, with dazzling animation by Tony Award-winning designers 59 Productions, and an original orchestral score by Emmy Award-winning composer Jeff Beal, the performance traces the breakthrough moments, near misses, agonizing frustrations, and final emergence into light as one intrepid mind took on the universe—and won.
Following the performance, a seated dinner and after-dinner festivities offer science-inspired delicacies, molecular mixology and out-of-this-world desserts. Please join us for a stellar evening that is not to be missed.
Cocktail attire
Gala Chairs
Jim & Marilyn Simons
Ann Ziff
May 22, 2019
7:00 PM–11:00PM
Rose Theater/Appel Room
Jazz at Lincoln Center
Time Warner Center
New York City