Ryan Thompson
Video Editor/Animator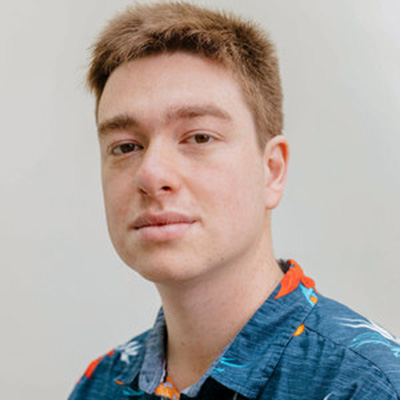 Ryan Thompson is a video editor/animator for the World Science Festival Media team. Whether animating or designing digital sets for virtual discussions or cutting footage from live panels, Ryan uses the post-production skillset he developed from editing documentaries and commercials to enhance World Science Festival's ability to communicate ideas through video.
In addition to making video content, Ryan is also a devout cinephile with a Master's degree in film studies from CUNY, where he wrote his thesis on George Lucas. As a result, you will find Ryan always talking about or at the movies. One day he plans to combine his academic and professional interests to create documentaries about film history.
Outside the film world, Ryan has an ever-growing Hawaiian shirt collection, enjoys traveling the world with his partner Andrea, and lives with an adorable, somewhat blind housecat named Frankie.