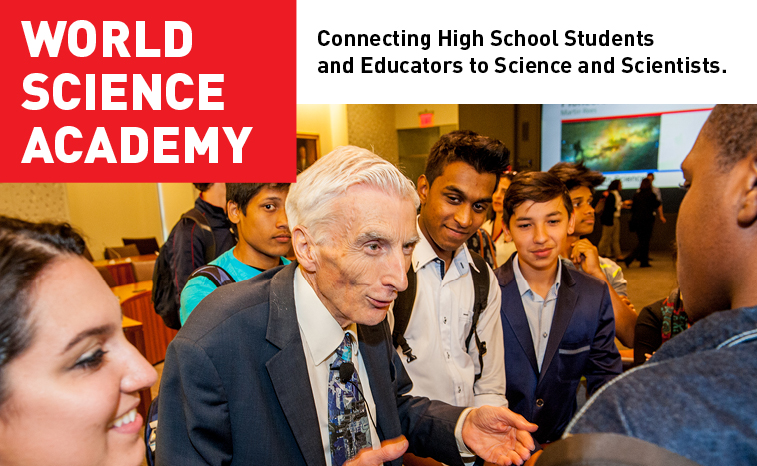 World Science Academy is a pre-college program for New York City high school students and educators that provides exclusive access to renowned scientists in a multitude of environments. With in-person and online activities tailored to student interests, high school students can gain a lifelong interest in the sciences while teachers advance their own learning. Great minds inspire greatness in others. World Science Academy's distinguished scientists include Brian Greene, Nora Volkow, Lee Berger, Ellen Stofan, and Gabriela González.
FOR STUDENTS
Experience and learn about the potential for science to change your schooling, your career, and your life.
Meet and study with world leading scientists
Visit top university research labs and meet lab directors
Receive hands-on scientific training in the field
Attend World Science Festival programs
Enhance pre-college experience and college application credentials
Earn a World Science Academy certificate
FOR EDUCATORS
Explore unique and memorable ways to take teaching to the next level.
Participate in professional development courses led by top experts and attend a corresponding theatrical lecture with students
Attend courses taught by world-renowned scientists and Nobel Laureates as a World Science U for a Day Fellow
Visit labs of working scientists
Attend World Science Festival programs featuring leading scientists
INTERESTED IN PARTICIPATING IN WORLD SCIENCE ACADEMY?
If you're a teacher and interested in having your class participate please contact our education department at
education@worldsciencefestival.com
. Students interested in participating, please have your teacher or school contact the email address listed above.