Avery Gilbert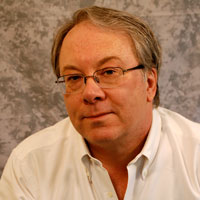 Scent Psychologist, Author
Smell scientist, entrepreneur, and author Avery N. Gilbert is a fragrance industry innovator and pioneer in the areas of olfactory mental imagery, multisensory correlates of odor perception, and the psychological factors that bias odor judgments. He created a sensory psychology research group for a major international fragrance company, founded three olfactory-related startup companies, and served as an advisor to two others. Gilbert's training in evolutionary biopsychology led him to academic research on odor perception and later to commercial R&D management and entrepreneurship. Following an NIH postdoctoral fellowship at the Monell Chemical Senses Center in Philadelphia, he joined the Monell faculty. There, he co-authored the National Geographic smell survey—the largest participatory experiment of its kind. Eventually leaving academia to create and lead the sensory psychology research group at Givaudan Roure Fragrances, Gilbert became a vice president there.
Gilbert's entrepreneurial experience includes a stint at DigiScents, Inc., where he was a member of the founding management team and vice president for sensory R&D. The company developed technology to deliver smell via electronic media and the Internet. Gilbert also founded and later sold Cranial One Corporation, which produced the Cranial I Quick Sniff® smell test that was marketed to doctors. Additionally, Gilbert runs Synesthetics, Inc., a company that provides innovative multisensory research for the development and marketing of consumer products. Clients include leading brands in air care, personal care, and fine fragrance. A fellow of the Association for Psychological Science and a member of the Association for Chemoreception Sciences and European Chemoreception Research Organization, Gilbert has published twenty-nine scientific articles. His work is often cited in the media, including the Wall Street Journal, Washington Post, Financial Times, The New York Times, Boston Globe, The Economist, BusinessWeek, and Newsweek. His book, What the Nose Knows: The Science of Scent in Everyday Life, was a finalist for the Los Angeles Time Book Prize in science and technology, and short-listed for the Royal Society Science Book Prize.
Gilbert graduated from the University of California at Berkeley, and holds an M.A. in biology and Ph.D. in psychology from the University of Pennsylvania.