Carlos H. Schenck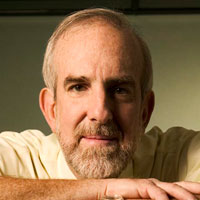 Sleep Clinician, Author
Recognized for his contributions to sleep research, Carlos H. Schenck has helped identify a wide range of extreme sleep behaviors known as parasomnias and therapies to treat them, as well as their potential forensic consequences. In the 1980s, he reported on a dream-enacting disorder primarily affecting middle-aged and older males. Schenck and his colleagues named this REM sleep behavior disorder (RBD). In 1996, Schenck reported that RBD commonly heralds future parkinsonism, which propelled a major international research effort in this area. Schenck and his colleagues also identified and named sleep-related eating disorder in 1991, and formulated the first classification of sexsomnia in 2007.
Schenck's first book was 2005's Paradox Lost: Midnight in the Battleground of Sleep and Dreams (Extreme-Nights, LLC). He co-produced and participated in the documentary film Sleep Runners: The Stories Behind Everyday Parasomnias (Slow-Wave Films, LLC), which won a 2008 Telly Award. His second book was Sleep: The Mysteries, the Problems, and the Solutions (Penguin/Avery Press, 2007). His research has been reported in The New York Times, NY Times Sunday magazine, Newsweek, and other periodicals.
Schenck, along with Mark W. Mahowald, M.D., received the William C. Dement Academic Achievement Award from the American Academy of Sleep Medicine in 2007, and they received the Sleep Research Society Outstanding Scientific Achievement Award in 2010 for their research on RBD and other parasomnias. Schenck was co-chair of the Parasomnias Committee for The International Classification of Sleep Disorders, 2nd Edition (AASM, 2005).
Schenck received his B.A. from Johns Hopkins University in 1972 and his M.D. from the State University of New York at Buffalo in 1976. He completed a psychiatry residency at the University of Minnesota in 1980, where he is currently a professor and senior staff psychiatrist at the Hennepin County Medical Center in Minneapolis. Since 1982, he has been on staff at the Minnesota Regional Sleep Disorders Center.
Photo credit: Thomas Strand