Elizabeth Stark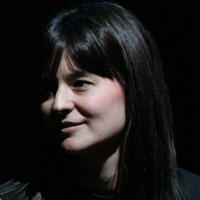 Internet Law Expert
Elizabeth Stark is a visiting fellow at the Yale Information Society Project and a Lecturer in Computer Science at Yale University. She is an influential open internet advocate who was deeply involved in stopping SOPA and fostering online engagement in support of internet freedom. She started the "Ideas for a Better Internet" program at Stanford University, where she teaches at the intersection of computer science, law, and design. Stark is a cofounder of the Open Video Alliance, and a producer of the annual Open Video Conference, dedicated to promoting free expression and innovation in online video.
A graduate of Harvard Law School, Stark founded the Harvard Free Culture Group and served on the board of directors of Students for Free Culture. While at Harvard, she researched extensively for the Berkman Center for Internet & Society at Harvard on projects ranging from net censorship to crowdsourcing to digital copyright policy.
Stark has also worked to support diversity in technology and harness the power of the internet to rethink educational models. She has organized peer-based coding classes, led workshops on women in entrepreneurship, and serves as a mentor for the Thiel Fellowship.