Howard Swartz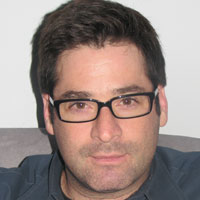 Executive Producer at NOVA
As Executive Producer of the PBS science series, NOVA, now in its 38th season, Howard Swartz manages all phases of production, from development through the creative execution of NOVA programs. In addition, Swartz is part of the senior management team responsible for the overall direction of the unit by developing new talent, new projects and new production models for the acclaimed science series.
Swartz has supervised widely praised NOVA productions that include Japan's Killer Quake, the highest rated NOVA episode in six years, Emergency Mine Rescue one of the fastest production turnarounds in the series history, and the award-winning Mind Over Money.
Prior to his current position, Swartz worked at the National Geographic Channel (NGC), where he executive produced highly rated and acclaimed science productions including Emmy Award winning programs Five Years on Mars, Inside the Living Body, and Incredible Human Machine. Swartz also oversaw NGC's signature series Explorer, winner of 56 Emmys and the longest-running documentary series on cable television.