James Naughton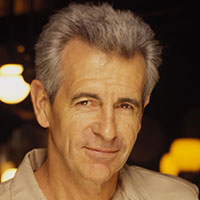 Actor
From Broadway and regional theatre to television and films, James Naughton has won critical acclaim in dramas, comedies, and musicals. Naughton has appeared on-screen in The Devil Wears Prada playing Meryl Streep's husband, co-starred opposite Barbara Hershey in the independent film Childless, and was also seen be seen in The Weinstein Company's Factory Girl, playing Sienna Miller's father, and Warner Brothers Independent Films Suburban Girl, alongside Sarah Michelle Geller and Alec Baldwin.
No stranger to the stage, Naughton has won two Tony Awards as 'Best Actor in a Musical' for Chicago and City of Angels, the latter earned him a Drama Desk Award as well. He starred in the Broadway production of Democracy as Willy Brandt opposite Richard Thomas. Naughton's other theatre credits include Four Baboons Adoring the Sun, I Love My Wife, Whose Life is it Anyway, Drinks Before Dinner, and Losing Time. On Broadway, Naughton has directed Arthur Miller's Tony-nominated production of The Price and Paul Newman in Thornton Wilder's Our Town. He won the 1999 MAC Award as best male vocalist for his one-man concert show, Street of Dreams, presented by Mike Nichols, and recorded his CD "It's About Time" for DRG records.
Naughton's television credits include a guest appearance on the CBS show Out of Practice, Travellin' Man, Necessity, The Bunker, The Birds II and The Return of Cagney and Lacey, as well as recurring roles on Who's the Boss, Ally McBeal, Damages, and Gossip Girl. Other film work includes, The Good Mother, The Glass Menagerie, The Paper Chase, First Kid, A Stranger is Watching, Second Wind, and Labour Pains.