Miles O'Brien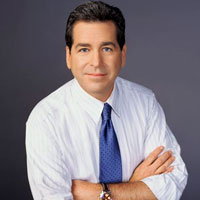 Space Analyst, Journalist, Advocate
Miles O'Brien is a 26-year broadcast news veteran with a lifelong passion for aviation, space and technology. In February 2003, he led CNN's acclaimed coverage of the loss of the Space Shuttle Columbia, and was on the air live for 16 solid hours. Only days before (and after years of negotiations) CNN and NASA had reached an agreement that would have made O'Brien the first journalist to fly to on the space shuttle to visit the International Space Station.
O'Brien, who spent nearly 17 years at CNN, has covered every major space story in recent years, including the repair missions to the Hubble Space Telescope; the shuttle dockings at Mir; the launch of the first space station crew from Kazakhstan; several robotic landings on Mars and the private sector endeavors of Burt Rutan. His one-hour documentary on the process of readying a space shuttle for flight, Terminal Count: What it Takes to Make the Space Shuttle Fly, aired in May 2001.
Since leaving CNN O'Brien, who blogs at TrueSlant.com, has been involved with Space Flight Now streaming live webcasts of the remaining shuttle launches, and he was the correspondent for a PBS Frontline documentary on the crash of Continental #3407 and related aviation safety issues. His New York City-based production company creates, produces and distributes original content across all media platforms.