Oliver Sacks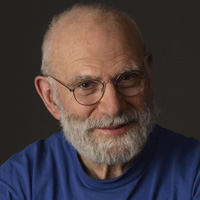 Neurologist, Author
Oliver Sacks, a physician and author, has been called "the poet laureate of medicine" by The New York Times. His books and essays, including The Man Who Mistook His Wife for a Hat and An Anthropologist on Mars, are used in schools and universities around the world. He is also the author of Musicophilia: Tales of Music and the Brain, and a forthcoming book, The Mind's Eye.
In his books, Sacks describes patients struggling to live with brain conditions ranging from Tourette's syndrome to autism, Parkinsonism, phantom limb syndrome, schizophrenia and Alzheimer's disease. His book Awakenings inspired a play by Harold Pinter and also the Oscar-nominated feature film with Robert De Niro and Robin Williams. His essays regularly appear in The New Yorker and the New York Review of Books, as well as various medical journals.
Sacks is professor of neurology at the NYU School of Medicine.