Rosalind Picard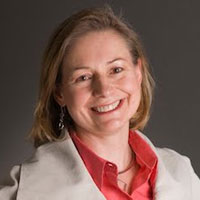 Roboticist
Rosalind W. Picard is an international leader in envisioning and inventing innovative technology. Her award-winning book Affective Computing was instrumental in starting the new field by that name.
Dr. Picard is known for constructing mathematical texture models for content-based retrieval of images, for creating new tools such as the Photobook system and for pioneering methods of automated search and annotation in digital video. She holds multiple patents, having designed and developed a variety of new sensors, algorithms and systems for sensing, recognizing and responding respectfully to human affective information, with applications in autism communication, human and machine learning, health behavior change, marketing, advertising, customer service and human-computer interaction.
Widely published, Dr. Picard is founder and director of the Affective Computing Research Group at the Massachusetts Institute of Technology Media Laboratory; co-director of the Things That Think Consortium, the largest industrial sponsorship organization at the lab; and director of MIT's new Autism Communication Technology Initiative. In April 2009 she co-founded Affectiva, Inc., which makes products to help measure and communicate emotion. She serves as its chairman and chief scientist.