Gillian Small
PRESIDENT, WORLD SCIENCE U, AND EXECUTIVE DIRECTOR OF EDUCATION, WORLD SCIENCE FESTIVAL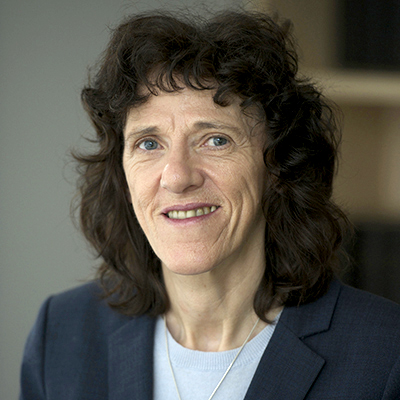 Dr. Gillian Small joined the World Science Festival in January 2022 as President of World Science U, WSF's online higher education platform, and as Executive Director of Education, overseeing the development and implementation of a diverse, global multimedia education strategy, including programs such as World Science Scholars.
Prior to joining WSF, Dr. Small served as University Provost and Senior Vice President for Academic Affairs of Fairleigh Dickinson University (FDU) since August 2016. During her five years at FDU, Dr. Small led many important efforts that positioned the University to better compete and thrive in the challenging higher education landscape. These include restructuring academic units and realigning programs to create better efficiencies, and enhancing the development of centers of excellence across the University. Important new academic offerings were created under her leadership, including new graduate programs in higher education, social work, and occupational therapy. In addition, she was instrumental in leading the effort to create a new online division and an Honors Academy that welcomes an annual cohort of motivated students from a wide variety of disciplines who explore and address common problems and critical global issues.
Previously, Dr. Small served as the Vice Chancellor for Research at The City University of New York (CUNY) from 2008 to 2016, after serving with distinction as Dean for Research since 2003. As CUNY's senior research officer, Small sought to enhance all levels of involvement in research across the University and connect research and scholarly activities with emerging opportunities. She had overall responsibility for supporting the University's intellectual property portfolio, developing relationships with external research organizations, industry, governmental and non-governmental funding sources and enhancing CUNY's contribution to the economic development of New York City and State. Her major responsibilities included planning extensive new state-of-the-art science facilities as part of CUNY's Decade of Science.
An internationally recognized scholar, Dr. Small received her Ph.D. in the biological sciences in 1983 from Wolverhampton Polytechnic in England. She conducted postdoctoral research at Rockefeller University and taught at both the University of Florida and Mount Sinai School of Medicine, where she directed a research laboratory and an interdisciplinary graduate program. Small's many honors include the Feminist Press 2013 award for advancing women in science. In 2015, she was elected to the board of the national Association for Women in Science.