Donald Goff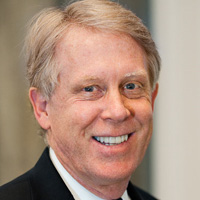 Psychiatrist
Donald Goff is director of the Nathan Kline Institute for Psychiatric Research and vice chair for research in the Department of Psychiatry at New York University Langone Medical Center. Goff earned his medical degree at the University of California School of Medicine, Los Angeles, and completed his internship in Internal Medicine at Cedars-Sinai Medical Center in Los Angeles and his residency in Psychiatry at Massachusetts General Hospital in Boston. His research fellowship in Psychopharmacology was completed at Tufts-New England Medical Center in Boston. Goff established the Schizophrenia Clinical and Research Program at the Massachusetts General Hospital which he directed from 1995-2012.
Goff has published over 200 articles concerning schizophrenia and related topics. He leads a multidisciplinary research team integrating pharmacology, cognitive behavioral therapy, neuroimaging, and genetics to enhance our understanding of the pathophysiology of schizophrenia and to develop new treatments.
Goff is the recipient of the Kempf Award for Mentorship in Biological Psychiatry from the American Psychiatric Association; the Wayne Fenton, MD, Award for Exceptional Clinical Care; and the Stanley Dean Award for Research in Schizophrenia from the American College of Psychiatrists.