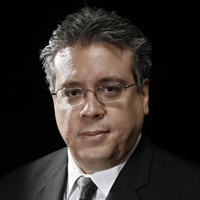 Magician
Eric DeCamps is the personification of a magician. Every one of his performances is filled with compelling stories and visual artistry, and at every turn he performs the seemingly impossible.
DeCamps has been a serious student of the art of magic for over 30 years. Fortune 500 companies such as Time Warner, Merrill Lynch, General Motors, Bear Sterns, American Express and many others have engaged him to entertain their most valued clients.
The Society of American Magicians awarded Mr. DeCamps the Gold Medal of Excellence for Close Up Magic. He is only the second magician in the 106 year history of the organization to receive this prestigious award. DeCamps will provoke your sense for wonder and mystery and give you a new appreciation for this wonderful art form. So, catch him before he… disappears!