George Church
Molecular geneticist
George Church co-developed the first direct genomic sequencing method in 1984 which helped initiate the Human Genome Project and resulted in the first commercial genome sequence of the human pathogen Helicobacter pylon in 1994. His approach pioneered the use of automation to analyze millions of sequences in one run. Dr. Church's current research focuses on new technologies in personal genomics and proteomics (the protein structures and functions of organisms), in an effort to develop affordable genome sequencing that can be used to further personalized medicine and create new biofuels.
His innovations in DNA reading and writing, as well as allele replacement in cells, have led to advanced research, new commercial applications and ethics and security strategies in his field. His lab produced a genetic-sequencing instrument, the Polonator G.007, that has reverse-engineered volunteers' skin cells into stem cells that help diagnose and treat disease.
Dr. Church, who is Director of the Center for Computational Genetics at Harvard Medical School, sits on the advisory board of more than 14 biotech companies, including personal genomics startup 23andMe and genetic testing pioneer DNA Direct. Newsweek named him one of the 10 Hottest Nerds of 2008.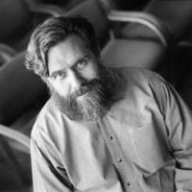 Recent Videos