Robbert Dijkgraaf
Mathematical Physicist
Robbert Dijkgraaf has done award-winning research on string theory, quantum gravity, and the interface between mathematics and particle physics. He is dedicated to creating greater public awareness of mathematics and science, and bridging the gap with the arts and humanities.
A "Distinguished University Professor" at the University of Amsterdam, and Chair of Mathematical Physics, Professor Dijkgraaf was recognized with the NWO Spinoza Prize in 2003, the highest scientific award in the Netherlands. A guest professor at universities including Harvard, MIT, Berkeley, and Kyoto, he is on the editorial boards of numerous scientific periodicals, and is also the scientific adviser to institutes in Cambridge, Bonn, Stanford, Dublin, and Paris.
Professor Dijkgraaf's column in the NRC Handelsblad newspaper covers science and the arts, and is intended for a broad public, and he created www.proefjes.nl, a website that allows children to carry out simple experiments. He is also a member of the Second Innovatieplatform and Co-Chair IAC (InterAcademy Council).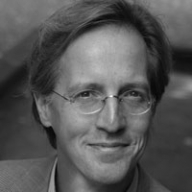 Recent Videos